We are a professional oil tank removal company based in Oxfordshire. Our OFTEC accredited team is committed to providing our customers with the very best service.
Our team have been delivering first class heating oil tank services for many years now, and as such we have developed a strong reputation in the industry for being reliable and professional.
We are oil tank removal specialists, in our time we've decommissioned and safely removed or relocated hundreds of domestic oil tanks. It doesn't matter if your old oil tank is underground or above ground our OFTEC trained team can safely and remove it from your property with the minimum of disruption. We will even take care of the landscaping for you.
As well as oil tank removal you can call on us for a whole range of additional oil tank services, such as:
In some instances our team might need to cut your existing tank into several pieces in order to complete a safe removal.When this happens we always use cold cutting and spark-free tools to complete the process.  Before removing your oil tank, our team will assess your case and recommend the most cost-effective approach for your needs.
Oil Tank Removal And Recycling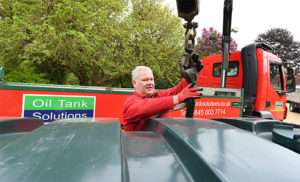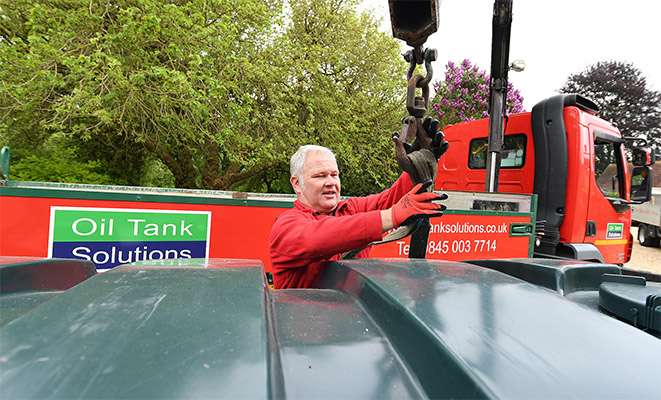 Many domestic heating oil tanks are installed below ground which makes replacing the oil tank more of a challenge. Our removal process starts with an understanding of your requirements. Our team will visit your site, review the tank's location and usage history then put together a comprehensive plan for its removal.
We will recommend the most efficient and cost-effective method for removing your unwanted oil tank. Our process involves thoroughly cleaning the old tank to dispose of any remaining contents before removal. We recycle all of the plastic oil tanks we remove from domestic sites and we will always recycle as much of your old tank as we possibly can through our trusted recycling partners.
After the tank removal process is complete, we will provide you with a certificate of disposal