Oil tank decommissioning, fuel tank removal and recycling services are usually requested when customers find alternatives to petrol, kerosene, gas-oil and diesel oil. Our OFTEC accredited engineers are fully trained and qualified in oil and fuel tank removal and recycling for above and underground tanks.
This means we can help you decommission and remove redundant oil storage tanks, we will even issue the 'Waste Transfer Notice' and 'Gas Free Certificates' for all the work we carry out.
Decommission of an oil tank and fuel removal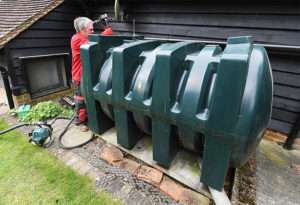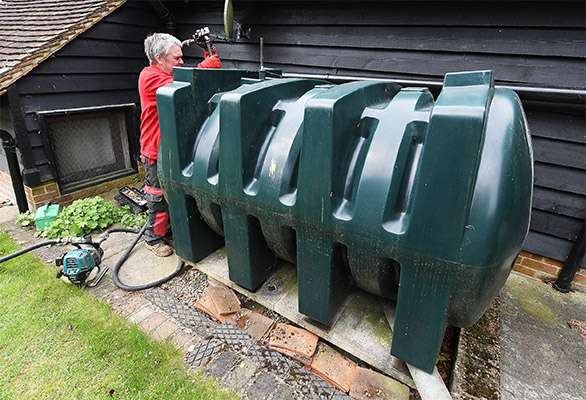 The simplest way to decommission a tank is to clean and de-gas the tank then remove it in one piece using a lorry mounted crane. As soon as the fuel tank cleaning process is done we will be ready to safely remove the redundant tank. We will use our crane to remove the tank whole if there is sufficient access. When access is limited this isn't always possible in which case cutting the tank on site is the best option. One of our OFTEC trained engineers will use a reciprocating saw to cut plastic tanks or a nibbler to cut steel tanks.
When the job is complete we will issue a waste transfer notice for the hazardous waste material which was removed as part of the process. All of our work is always in line with the latest Environment Agency guidelines and industry best practice.
Oil Tank Decommissioning Process
Site meeting to assess the tank and survey the site for access.
Agree on a method for the works
Issue a quote for the work required
Carry out the entire decommissioning services, removal and recycling work.
Issue waste transfer notice and gas free certificat
Contact Us To Discuss Your Oil Tank Installation Decommissioning