We are a professional oil tank installation company based in Oxfordshire. You can call on us for the full range of heating oil tank services, including site surveys, tank removal and replacement, tank relocation and more. We are 100% committed to always providing our customers with the very best service.
Our team have been delivering first class heating oil tank services for many years. We are proud to have built a strong reputation in the industry for being reliable and professional.
We are an official stockist for Harlequin Plastics and supply their full range of oil tanks at competitive prices, Harlequin are one of the leading manufactures in the oil tank industry so you can be assured of quality when using their products.
All of our technicians are OFTEC trained & registered and we ensure all work is compliant to current industry regulations.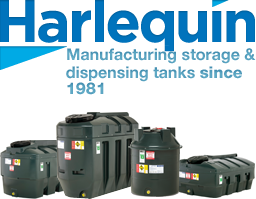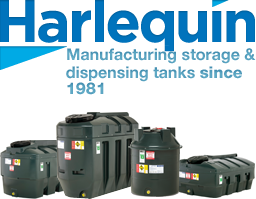 We offer a comprehensive range of oil tank services to our customers including:
Uplift & transfer of fuel
Transfer your fuel at any time whether it's a temporary holding tank or a new replacement tank
Oil tank system design
If you require a new system or a change to your existing one, we can design one that is both aesthetic and as economic as possible
Oil tank servicing
Our standard tank service includes a visual inspection of the tank & pipe work, leak pressure testing, replacing oil filters and a water dip test to see if any water is present in the oil
Emergency containment & clean up
If your system is leaking oil, we can pump the existing heating oil/diesel into a temporary holding tank, trace the leak to the source, repair and reinstate the supply
Oil tank installation
We can install any tank in any location required subject to OFTEC risk assessment
Tank bases & non combustible screens
We can design & install any type of base & screen to comply with OFTEC regulations
Oil tank hire
If you require a temporary tank for any reason we can supply
Oil tank removal & disposal
We can remove and dispose of any unwanted tanks. This can include the transfer of existing fuel and disconnection
Risk assessments & site surveys
We can assess existing and new sites to determine their compliance to existing OFTEC and Local Authority requirements
OFTEC & Local Authority compliance certificates
We can assess your system and issue the required certificates.
Contact Oil Tank Solutions
If you are looking for an experienced oil tank installation company then please get in touch with us today. We'll do whatever it takes to make sure you're happy and your oil tank installation is successful.
You can rely on us to provide competitive rates for our services, along with an outstanding level of service from start to finish. Our expert contractors aim to give you the best heating oil tank service available anywhere.