Oil tank installation is one of our key skills, for this reason you can depend on us if you need to have an oil tank installed. Oil Tank Solutions is a family run business serving Oxfordshire and the surrounding areas. As a result you can call on us for the full range of domestic and commercial oil tank services.  Before going any further the first step is to undertake a survey of your grounds to determine the optimum positioning your oil tank.
Excavate the old oil tank
At this point it will be time to measure out the area and excavate to an approved depth making sure there is sufficient cover over the top of the tank.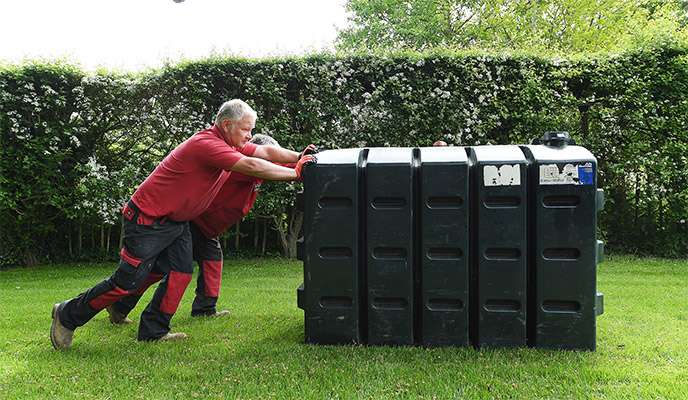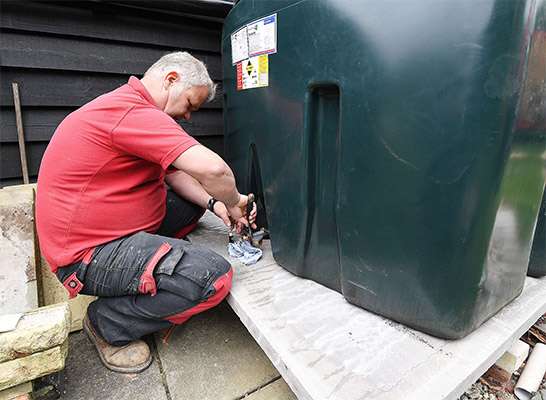 Prepare for oil tank installation
We remove any roots and rake the bed unti the surface is completely flat. Our intention is to ensure there are no sharp objects mixed with the pea gravel during the process which could puncture the tank without you knowing. Subsequently we will carefully compact and level the base before setting your tank.
Using a lorry mounted crane we will position and set the tank in the very centre of the hole.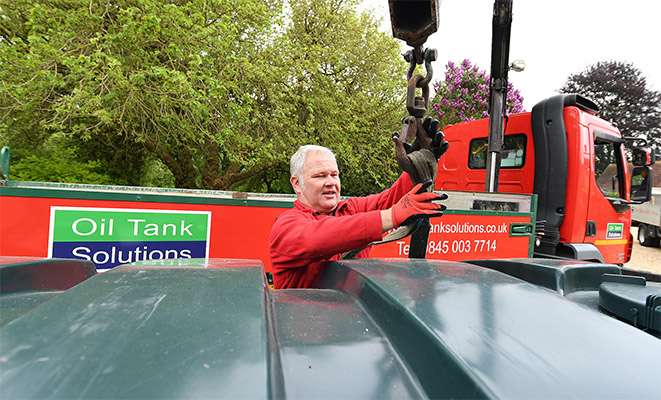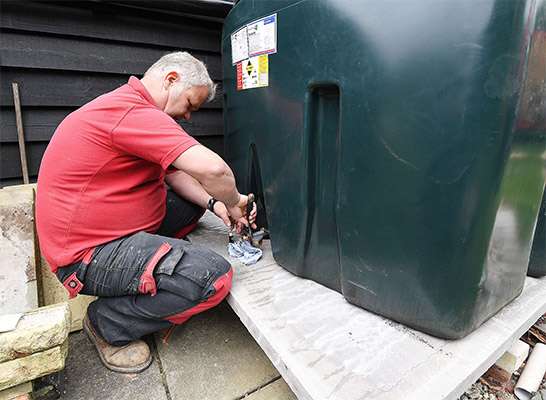 We will install bulkhead fittings and vent your tank. As soon as everything has been tested it will be time to put everything back the way it was when the job started
As soon as we're sure all gaps under the tank are completely filled we backfill in layers and finally we mound the soil over the top of the tank to provide positive drainage away from the tank. Most important of all  there's no need to worry about the landscaping because we will take care of it all.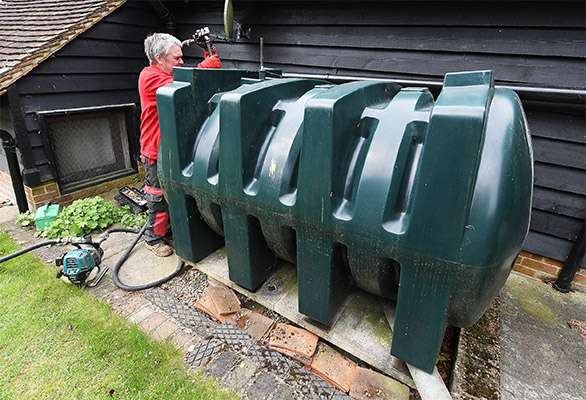 Once your oil tank is in place regular checks (especially where undergound tanks are concerned) are essential to ensure nothing out of the ordinary has happened.
What's imporatant to point out in conclusion is that we are a complete one stop shop for all your oil tank equirements, as well as the service described above our other oil tank services include:
Leak Repair
Relocate Oil From Tank to Tank,
Tank Cleaning
As an OFTEC registered company you can rely on us to always provide a fully guaranteed service. Domestic oil tanks typically have a maximum lifetime of 10 years so if your tank is approaching its 10th birthday you should consider upgrading to a new oil tank. Our team will review your needs before beginning work and recommend the most efficient and cost-effective approach
Contact Us To Discuss Your Oil Tank Installation